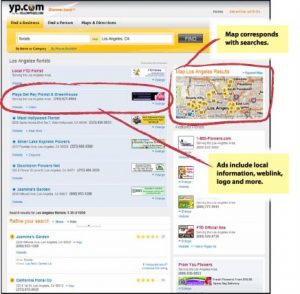 Internet Yellow Pages deliver 140 million monthly searches with a 55% purchase factor. This is the highest among all search engines. IYPs are also growing at an annual rate of 21%.
NYPM has tested Internet Yellow Pages (IYPs) nationwide and market by market. Our clients have achieved their best click-through cost and their best cost per inquiry with NYPM's IYP strategies.
Top ad placement comes from thorough research of current competitive postings and incentives. Don't be left at the bottom because someone took the easy-buy route!
Aggressive incentives are available.